The 2008 Hyeres Festival verdict has fallen, revealing the ranking of the top prospects in fashion tomorrow. Riccardo Tisci and jury, wanting to honor without a half-measure fashion, awarded the grand prize in the English Matthew Cunnington, who presented their collections at once elegant and intimate, while the audience succumbed offbeat charm of Belgian designer Jean-Paul Lespagnard.
This 23rd edition of the Hyeres Festival has unveiled a bold ten changing rooms, engendered by young designers eager to get a place on the Parisian catwalks. Among them is the English Matthew Cunnington who won the bet, subjugating the artistic director of Givenchy (Riccardo Tisci) and the President of the French Federation of Fashion (Didier Grumbach). The grand prize L'Oréal Professionnel (with a purse of 15,000 euros) awarded by a prestigious jury has a special flavor to the winner, especially as he also got to march in Paris during the next season…
Yet the work of Matthew Cunnington is far from that of Sandra Backlund, who delighted the jury last year. This is a highly positive for the festival, thus proving that it relies on no other dictate the favorite to elect the talent that seems most promising. So, it was doubly want to look a little closer to the collection of Matthew Cunnington, especially since it is necessary to know the origins and inspirations to grasp the full flavor.
The collection of this graduate of Westminster University consists of a succession of seven draped toilet, elegantly tortured. Through this sophistication of the material, the designer wanted to evoke the course of his mother, who was forced to abandon his illegitimate daughter at birth, for ultimately end 30 years later. Cunnington does not tell a story, but uses her clothes to symbolize strengths.
Thus shoulders are emphasized to evoke the weight of remorse and a draped tightens to caulk emotion, while the tissue is burned with acid, to better recreate the "fragility of this poignant story. " In intimate injury, the designer has succeeded – brilliantly – to convey a strong emotion, the lexical field fundamentally neo-couture.
As for the audience award, it was won by a Belgian designer happily atypical and that wacky. His show on the theme of fries saleswoman in the land of cowboys wowed the spectators, yet face a closer presentation of the Fair from the Throne that the Louvre Carousel.
The unconventionality mirthful John Paul Lespagnard thus unanimous, to the point that his models pests smiles and peroxidized wigs – worthy of the Miss Alabama – convinced the professionals, who awarded the prize 1.2 .3 or 15,000 euros and dissemination in shops 1.2.3 a mini collection designed by the creator. Double consecration so for this young Liegeois to unbridled creativity…
This opus 2008 celebrated strong personalities and uncompromising, a recipe that has often made the Sweet Hereafter Hyères. We remember especially Viktor and Rolf in 1993…
Gallery
Suburban Damaged
Source: www.dazeddigital.com
Nights at the Circus
Source: www.dazeddigital.com
Sports Illustrated
Source: www.dazeddigital.com
Sports Illustrated
Source: www.dazeddigital.com
>clothes.hanuk.com: drawings, new york 2012
Source: hanukhanuk.blogspot.com
>clothes.hanuk.com: drawings, new york 2012
Source: hanukhanuk.blogspot.com
Zoe Cassavetes – Sa bio et toute son actualité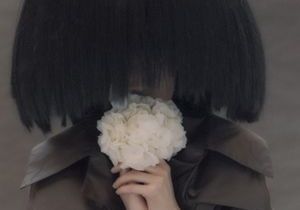 Source: www.elle.fr
Abigail Doan: Revolutionary Acts
Source: abigaildoan.blogspot.com
Roncesvalles School of Fashion
Source: rsof.ca
La Redoute Madame & le style à la française
Source: www.gael.be
hyereswifi_7676.png
Source: www.presseagence.fr
Las duplas creativas más famosas de la moda en una muestra …
Source: notyourmama.net
Jean-Paul Lespagnard – Till We Drop
Source: www.bernardchauveau.com
Viktor&Rolf Designer – Paris' Haute Couture Autumn Winter …
Source: nabilahwitsqa.wordpress.com
1.2.3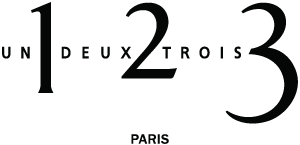 Source: www.babezzouar-dz.com
Le tatouage à l'honneur à Budapest
Source: www.lemonde.fr
S&A organisation et création de défilé de Mode Var …
Source: www.sebaudreydesdefiles.fr
bateau · Carnet de voyage
Source: hasbrouck.unblog.fr
10 ans de Prix Picto
Source: www.lexpress.fr
LGV PACA
Source: toulon.info