A vegan life for most at least, means that you banned in particular animal products from his diet. Veganism is but also a mindset for me, and I make no distinction between animal ingredients on my bread and butter, or in my face cream.
I would venture to say, that one or other of you with their body lotions or perfumes would consider entirely different eyes, if they knew which animal substances are behind the a or hide other complicated term in the summary. There's also supposedly harmless substances such as beeswax or milk constituents, but then again the amniotic fluid of mammals or animal nerve tissues. This should not be a script for the next horror flicks, but on those knowledge base, which would like to rely on herbal and synthetic cosmetics. If a cosmetic product is vegan, can answer following questions:
The product bears the inscription "vegan" or "suitable for vegans" or you can find a vegan seal on the packaging?
You need to know that in contrast to 'organic', the term 'vegan' is not protected. This also applies to the phrase "Natural cosmetics". Because I want to make my shopping also continue to everyday use, I decided for the time being, always to believe the word 'vegan' – at least until large-scale fraud are flushed to the surface. Who don't want it, you should buy only products with the seal. The two most common seal for vegan cosmetics are here:
You can find no clear notices on the packaging?
Here there are several options. The direct way is looking at the ingredients, where teeming usually technical terms, that no one understands. A reliable collection of animal ingredients and their importance can be found at PETA. If I stand but at the store and try to analyze the ingredients by using this list, an app or Google taking pretty long A. And B. Is extremely annoying. Therefore, I do it so that I look beforehand which companies offer vegan products or in the best case are 100% vegan. Also, PETA has created a list which lists almost all companies, which products are available in Germany. Note: PETA divided here into "Cruelty-free" and "vegan" what is not automatically the same. A last resort is in doubt always write to the companies themselves.
What is the difference between "Cruelty-free" and "vegan"?
Actually logically: A product can be tested not on animals and contain still animal ingredients. Since 11 March 2013, animal testing for cosmetics in Germany are prohibited. Unfortunately, that is not the whole truth, with a variety of ingredients in cosmetic products falling under the 'REACH' chemicals regulation, for the toxicity tests must be carried out on animals. The one pictured above Bunny seal stands for 100% vegan and cruelty-free. The requirements for the seal of the Veganblume also include the abandonment of animal tests on the finished product or the ingredients. (Update: in the comments was that the Veganblume may exclude animal testing cannot always be 100% – although that drintsteht in their requirements quite clearly – and should instead rely on the Bunny Siegel noted.) The Veganblume is sufficient in my experience much more common and as a guide. If you are unsure, should inform himself in doubt before every purchase on the side of PETA just above the fire.) It is often so that the note vegan lso excludes animal experiments on packaging, there is a real security but only when the seals.
Who would like to go into the matter deeply, must also know that companies that export to China, automatically take into account, that test their products on animals. In China, that is by law so prescribed. Who does not want to rely on these products, you can find here a very well-researched blacklist.
Are vegan products more sustainable?
No. Above all natural cosmetics, which must be not necessarily vegan is sustainable and vice versa. Because "Natural cosmetics" is a trademarked term, either the term 'organic' or an organic seal but a BDHI – or natrue-label should be on the packaging to find.
You have any further questions? Then keep'em Comin'?
Editor's Note: there are still more from Julia here.
Gallery
10 Vegan Makeup Items under $10
Source: www.veganbeautyreview.com
Tarte Cosmetics Vegan Product List (2018)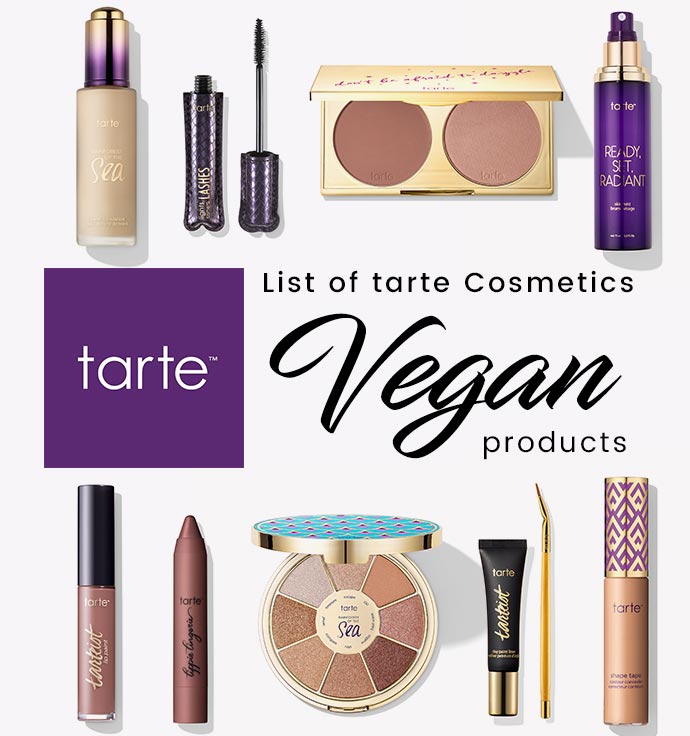 Source: ethicalelephant.com
Vegan Makeup
Source: mugeek.vidalondon.net
Best Vegan Foundations Swatched on Pale Skin, Updated for …
Source: phyrra.net
List of Vegan Milani Cosmetics
Source: www.veganbeautyreview.com
Essence Vegan Make-up List
Source: crueltyfreemalta.com
Vegan beauty, About you and Hunt's on Pinterest
Source: www.pinterest.com
Tarte's Vegan Makeup Collection Is Bomb!
Source: www.veganbeautyreview.com
Makeup Tutorials
Source: makeuptutorials.com
VEGAN MAKEUP STARTER KIT
Source: www.youtube.com
12 Great Vegan Makeup Products Under $10
Source: www.vegfriend.com
10 Must-Have Vegan Beauty Products from Sephora
Source: www.veganbeautyreview.com
7 Best Vegan and Cruelty-Free Makeup and Beauty Box …
Source: urbantastebud.com
Complete List of 100% Vegan Makeup & Skincare Brands
Source: ethicalelephant.com
Simple Vegan Makeup from Target • Educating Earthlings
Source: educating-earthlings.com
Best Vegan Foundations swatched on pale skin. Pale Girl Beauty
Source: phyrra.net
My Cruelty Free & Vegan Makeup Essentials
Source: www.theglowingfridge.com
NYX Cosmetics is Now Vegan-Friendly! (2018)
Source: ethicalelephant.com
theBalm Cosmetics
Source: ethicalelephant.com
Tarte Cosmetics Vegan Product List (2018)
Source: ethicalelephant.com